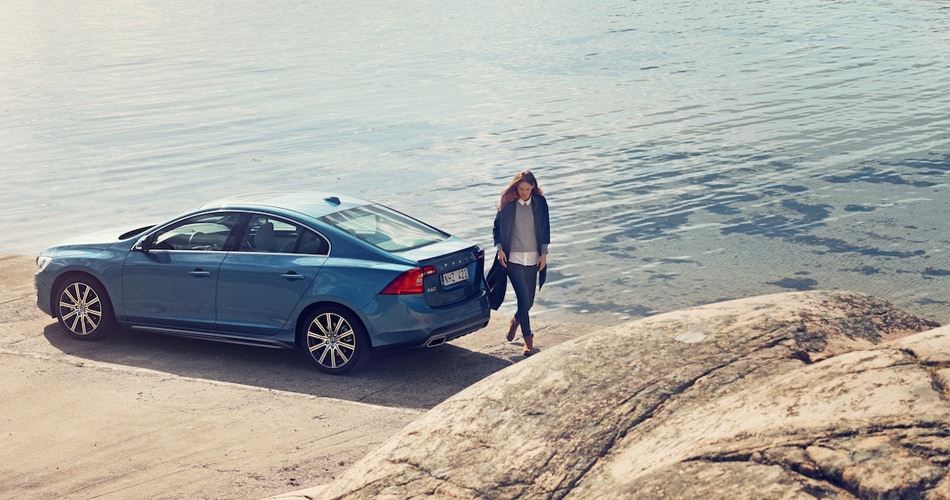 Visit the blog, Instagram, or social media account of any Swedish influencer, designer, or celebrity and we bet you'll be both awe-inspired and envious. The Swedes are known for their aesthetic appeal that blends practicality, sophistication, and minimalism into one beautiful package. This goes for how they style their homes, dress themselves, and even design their cars.
The Swedish automotive brand Volvo reflects these beliefs, and we are Rusnak Auto Group are honored to provide shoppers in the California areas we serve with a fine selection of new Volvo models. When you join this Scandinavian family, you'll be settling in behind the wheel of a vehicle with great style, intuitive and beautiful technology, and safety features that have set industry standards and trickled down to economy brands.
The Volvo lineup is made up of sedans, wagons, and crossovers/SUVS. Our most popular selections for each body style are the Volvo S90, the Volvo V90 Cross Country, and the Volvo XC90. We also stock the redesigned Volvo XC60 which was recently given the high honor or North American Utility Vehicle of the Year!
Aside from eye-catching looks, Volvo stands out thanks to a long list of standard convenience and advanced safety technologies. Depending on the model you choose, you might get a beautiful panoramic sunroof, large 9-inch touchscreen that's part of a stunning 12-inch display center, and the legendary City Safety Collision Avoidance Technology, plus more, without needing to go to the highest trim or add on a package. You can search our extensive inventory to see if the models you have your eyes on come with these fantastic features, then visit us for a test drive.
You may not be able to make it over to Sweden often, but if you buy or lease a Volvo you'll be able to take a slice of the country home with you every day.