Should I Buy or Lease?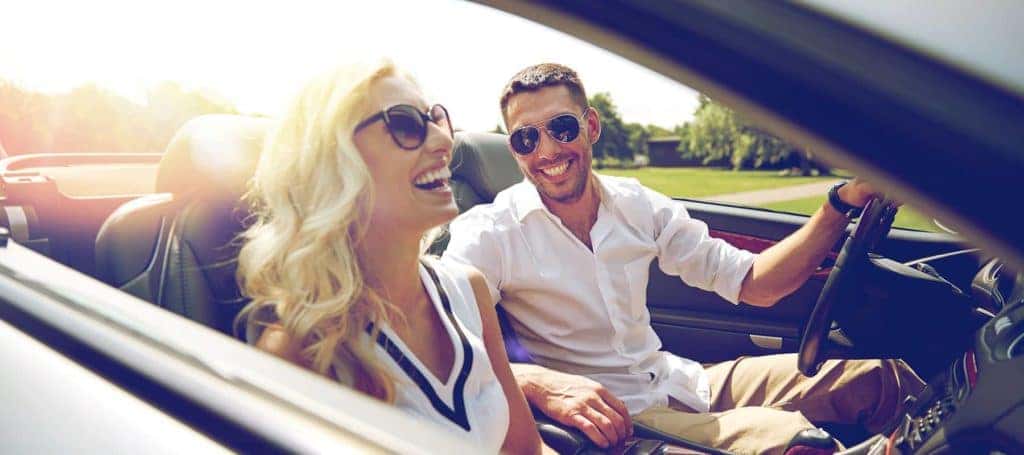 ---
---
When you are in the market for a new vehicle, you have several decisions to make. In addition to selecting a vehicle that checks all of the boxes on your wishlist, you will also need to decide which financing method is right for your driving needs and budget. To determine what's best in terms of leasing vs. buying, think about what your needs are, what you can afford, and what you want. At Rusnak Auto Group, we want to help you answer the question "Should I buy or lease?" That is why we have provided this guide to the benefits of each option.
Benefits of Buying
No Mileage Restrictions: Do you have a long commute to work, or do you like taking long road trips with your friends or family? If you don't want to have to worry about mileage limits, it is best to buy.
Total Ownership: Once all of the payments are made, the vehicle is yours. You don't have to worry about monthly payments for the duration of ownership.
Customization: If you plan on modifying your car in any way, financing allows you to do so. You have the freedom to make any modifications that you want.
Ability to Sell: You are also free to sell the car whenever you are interested in something new.
Less Cost Over Time: In the beginning, it is a bit more costly to purchase a vehicle than to lease it, but ownership costs become more affordable over time as you work toward paying off the vehicle. The longer you own the vehicle, the less expensive it becomes.
Benefits of Leasing
Lower Payments: Your monthly payment and down payment are usually more affordable when you lease.
Less Sales Tax: In most states, when you lease, the sales tax will be lower on the vehicle In fact, it's possible that you will only have to pay tax on the amount you put forth in the down payment and for the monthly payments.
Trade-Ins: It is easy to lease a new vehicle when the terms of your lease are up. Visit Rusnak Auto Group to turn in the vehicle, take care of any fees that remain, and choose a new vehicle with all of the latest comfort and convenience features.
Great Coverage: When you lease, your vehicle is typically under warranty for the duration of the lease, so you don't have to worry about out-of-pocket expenses for maintenance.
High Approval Rate: It is usually easier to get approved for a lease, even if your credit score is less than ideal.
Learn More About Your Financing Options with Rusnak Auto Group
Lease vs. buying – which is best for you? Remember the decision is based entirely on your personal needs and financial situation. To help you save even more, we also offer rotating specials for both leasing and financing. To help expedite the process and get you on the roads of Los Angeles even sooner, you can also prequalify for credit from the comfort of your home. Contact us with any questions, to learn about our new or used luxury SUVs, or our new luxury electric models, browse through our used Audi models, Mercedes-Benz lease deals, learn about California's rules on a front license plate, compare Maserati vs. Porsche, and more.
With each passing model year, more luxury automakers step into the electric and hybrid power arena. That means lots of competition in this relatively new segment—and lots of luxury plug-in hybrid vehicles to choose from! So which brands are making the best hybrid luxury cars right now? To find out, Rusnak Auto Group takes a look…

What electric cars are coming in 2021? There are quite a few on the way! Rusnak Auto Group has the details. Below, you'll find a quick overview of the 2021 electric cars you can expect to see from your favorite luxury automakers. New Electric CarsContact Us Audi The 2021 Audi e-tron® ushers in…

At Rusnak Auto Group, there are few things that inspire such a buzz among our staff as news from Rolls-Royce Motor Cars. And there's a special sort of electricity in the air at our Southern California dealerships when that news is about new Rolls-Royce models. So you can imagine our excitement in the atmosphere with…
(specify for finance blogs, if applicable)