A Message From Our Founder and Owner – Paul Rusnak
---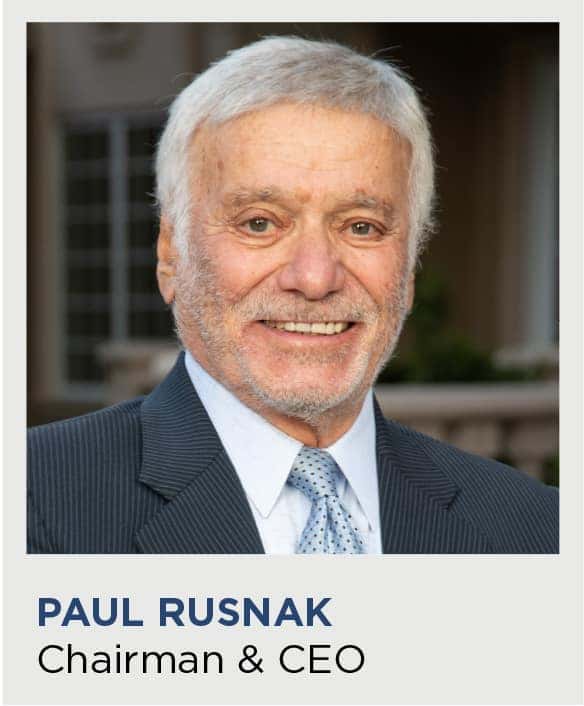 For over 64 years, Rusnak has continued to be a leader in the automotive retail industry serving Southern California's customers seeking the best in luxury vehicles and customer service. Today, Rusnak Auto Group continues to grow and innovate through new technology, training, but most importantly through the success of our employees. I have always reiterated that while most companies place an emphasis on their customer, Rusnak Auto
Group places an equal emphasis on the employees. By doing so, we not only cultivate the best professionals in the industry but continue to attract a steady customer base that rivals the best in the industry
As a citizen of multiple business communities across Southern California, Rusnak Auto Group also recognizes its responsibility to give back to and generate a lasting, positive impact upon the communities in which we work and live. This commitment to social responsibility is a key factor of our vision and values as is evidenced by the commitment to ethics within the words of the Rusnak Standard posted throughout our dealerships.
Rusnak Auto Group also strives to positively impact the communities served through corporate-sponsored philanthropic initiatives by actively working with other organizations that share our interests in these areas. This commitment to giving back can be witnessed through the many charitable organizations we serve and sponsor such as American Cancer Society, Breast Cancer Angels, Five Acres, Give – Mentor – Love Foundation, Hillsides, Ronald McDonald House & USC Arcadia Hospital. Other organizations we sponsor include the Distinguished Speakers Series of Southern California & Pasadena Symphony and POPS.
The upcoming chapter for the company presents many opportunities for success. However, a drive for success means a great responsibility for all of us here at Rusnak Auto Group. I challenge all employees to reflect on their victories, learn from their challenges, and prioritize the goals that will lead to a continued valuable and enriching experience at the Rusnak Auto Group.
– Paul Rusnak | Chairman & CEO