Morning Octane Rally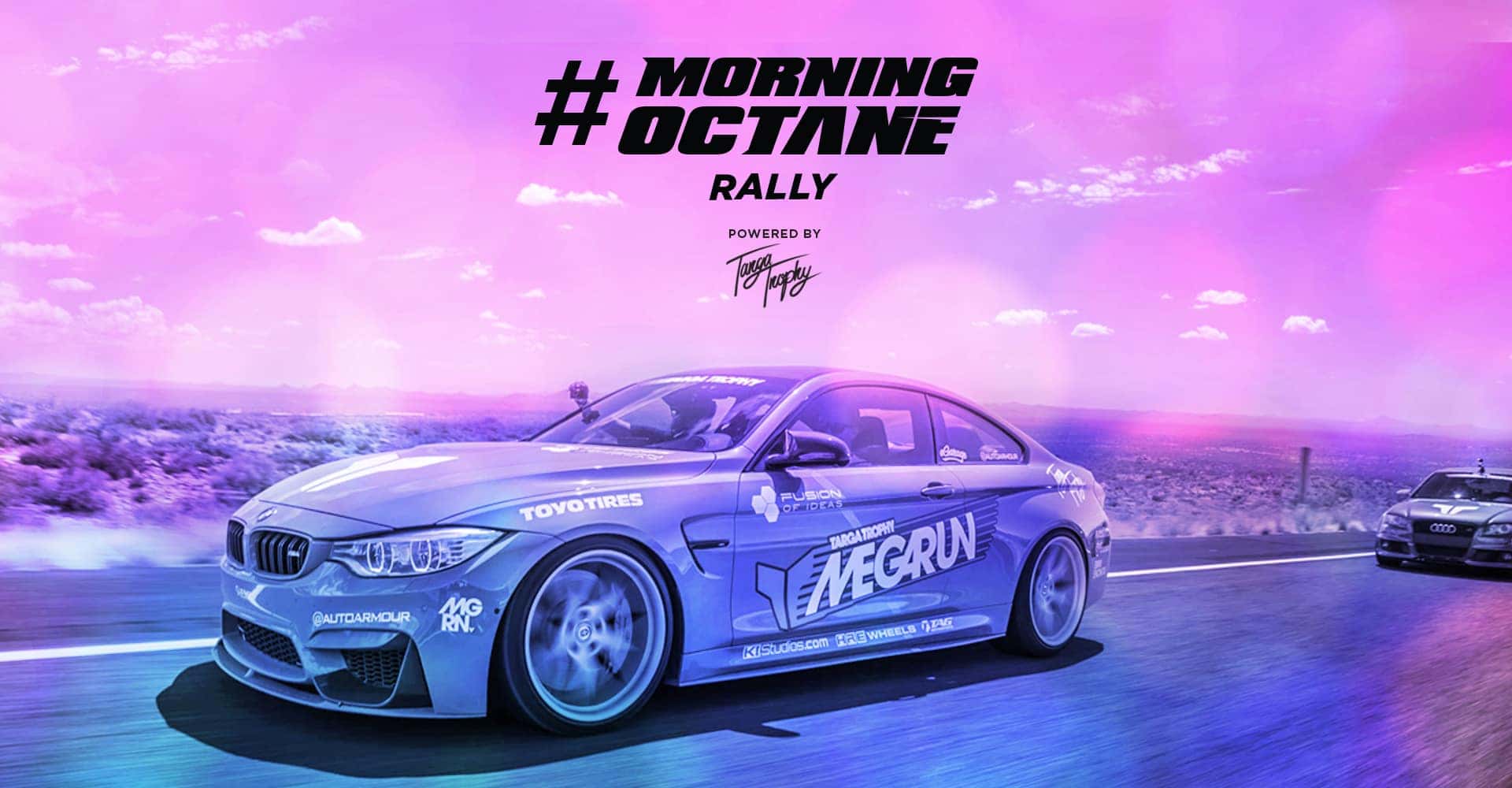 Morning Octane Rally
We are excited to announce The Morning Octane Rally, the first-ever supercar rally hosted by Rusnak Auto Group! This special driving edition of the successful Morning Octane event is a new way for us to still show off West Coast exotic cars while following state guidelines and social distancing protocols.
What is a Supercar Rally?
Whether you drive a Porsche GT3 RS, Mercedes-AMG GT or another luxury sports car, we know that you look forward to getting out on the open road. Now imagine a parade of head-turning vehicles cruising around Los Angeles County and Southern California! Take in the colors and sounds, show off your custom enhancements, and enjoy a day with passionate luxury car owners like yourself.
Why Join the Morning Octane Rally Supercar Show?
We held our first rally on October 25, 2020 with Targa Trophy and it was such a major success that we are planning to do more! The event consisted of 100 miles of the most scenic roads LA has to offer – from Sunset Strip to Beverly Hills to Malibu Canyons. In addition, you'll see some of the biggest West Coast exotic cars available at this supercar rally. This will be one of the hottest car events of 2021, and you don't want to miss it!
Supercar Show Next Event: 2021
Due to COVID restrictions, this year, the supercar show will only include the drive portion. While the route has not been set yet for these West Coast exotic cars, it may remain the same. For the latest news, follow the RusnakAutoGroup on Facebook or Instagram. You can also direct questions about the supercar rally via email to [email protected]
Interested to learn more about these supercar shows near you? Check out the highlights below!
First-ever #MorningOctane Rally 10.25.2020